B-KOOL Twogo Plus Cooler Bag
The popular model uses polka-dot lacquer fabric, cute, easy to clean, 2-layer design, 3 compartments, suitable for small things, new thick and extra-soft sash. no shoulder pain when carrying Holds medium/small breast pumps and holds 4 8oz bottles + 2 bottles per funnel.

When buying special B-KOOL Cooler Bag

Free B-KOOL Cold Pack 2 gel from Germany worth 380 baht cooler 13.8 degrees for 15 hours,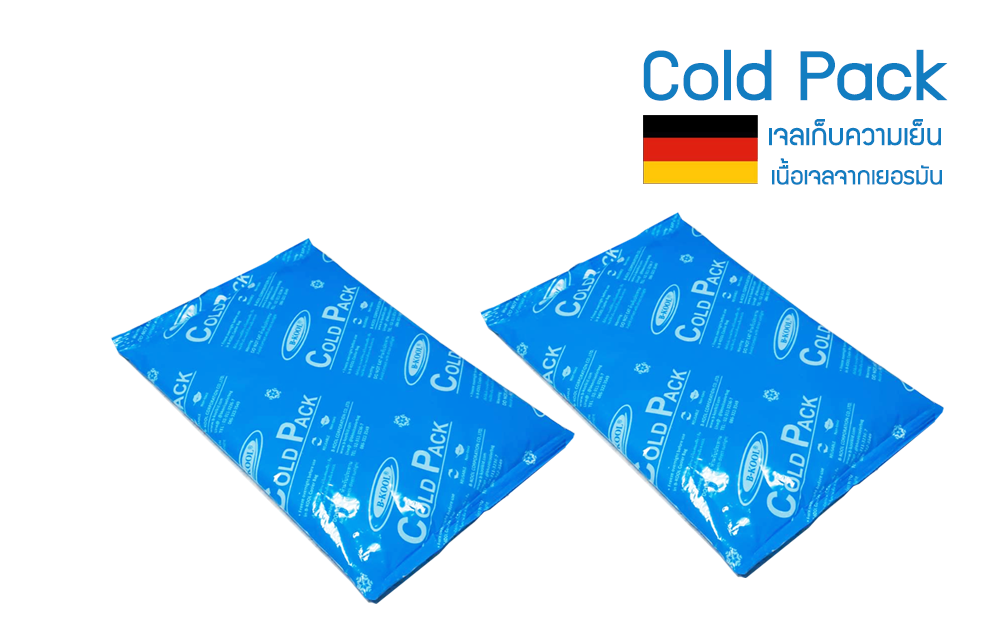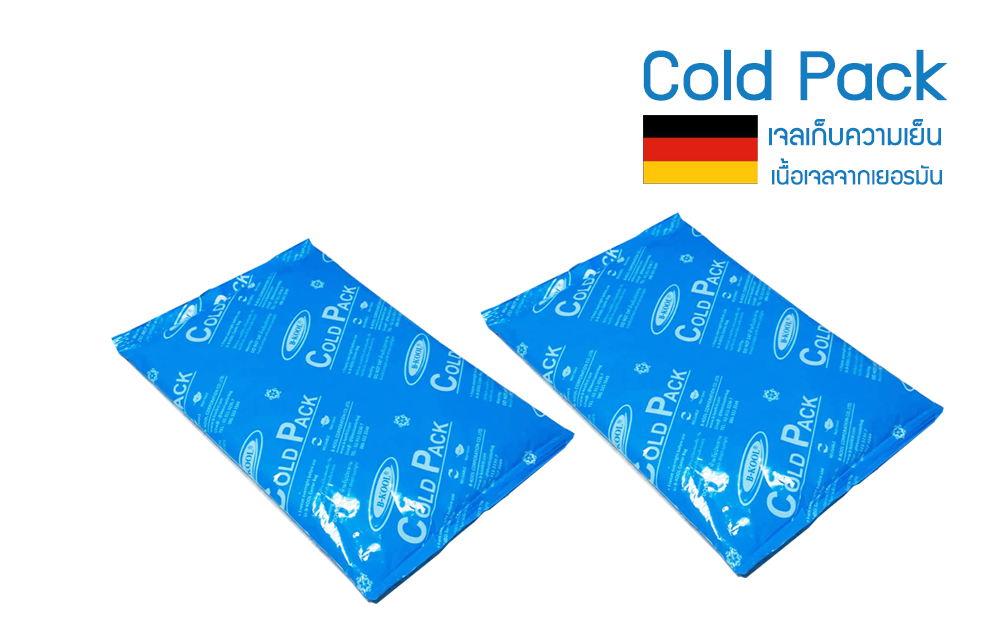 but Teg thermometer. From England, 1 piece, worth 420 baht, so that mothers can rest assured that breastmilk is in the temperature below 15 degrees.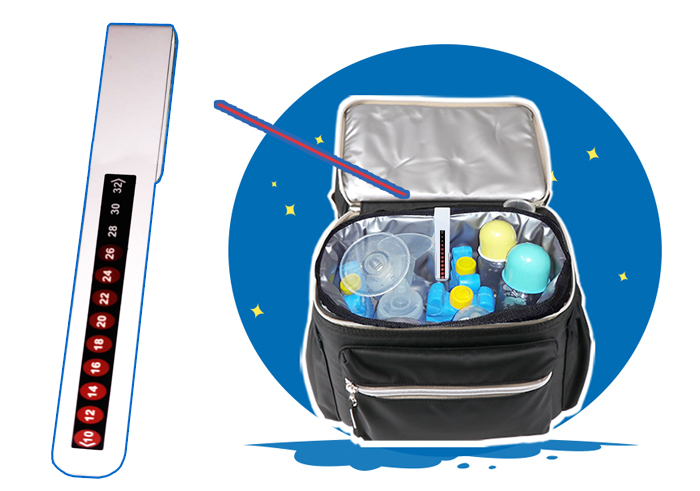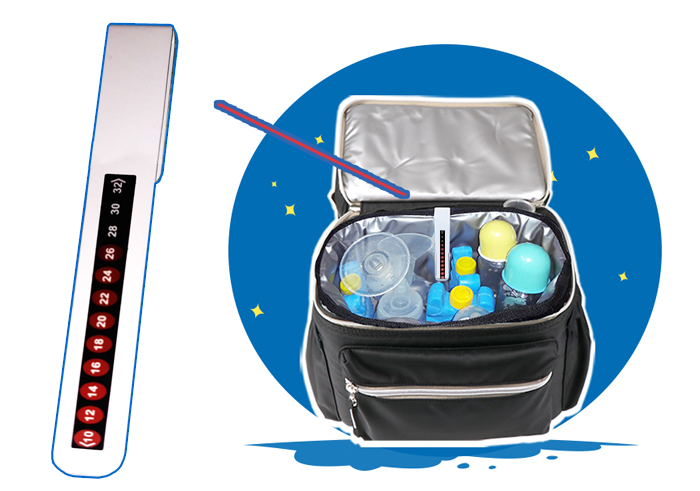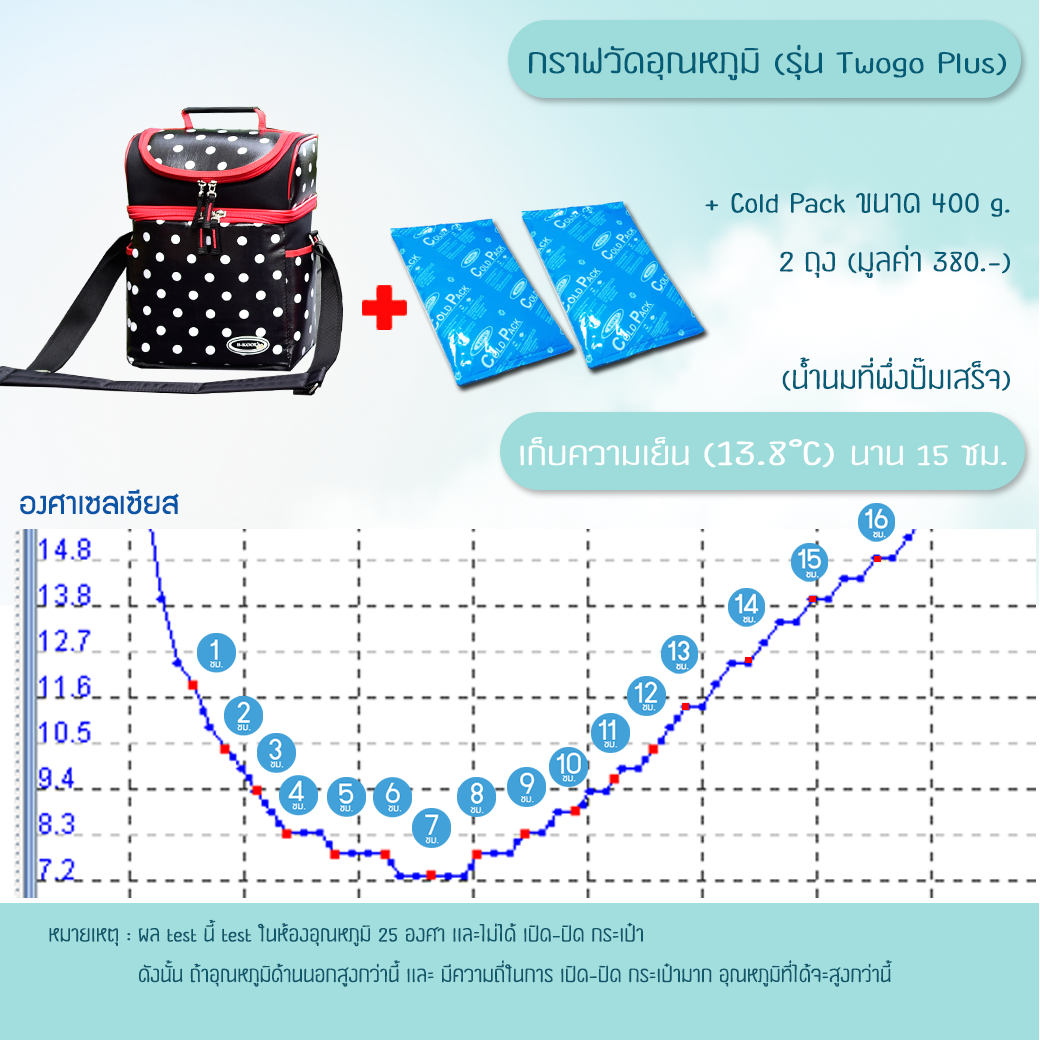 For mothers who need to pump milk outside the home. or daytime breast pump, can store 2 non-separable breast pump funnels + 4 8oz milk bottles
(with space for artificial ice, 2 more cold pack gels for 12 hours of cold storage)

after use Store breast milk and can store lunch box Or drinks for parents are comfortable.

What can I use the B-KOOL Cooler Bag Twogo Plus with? :Storing lunch and healthy beverages such as salads, yogurt, fresh milk, fresh fruit juices or baby food on the go.


Black Red, Red, Khaki, Navy Blue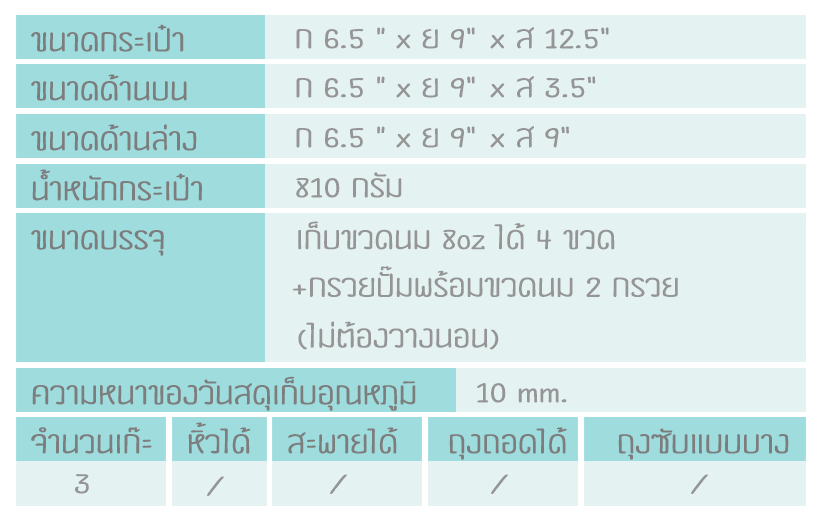 VDO how to use B-KOOL Twogo Plus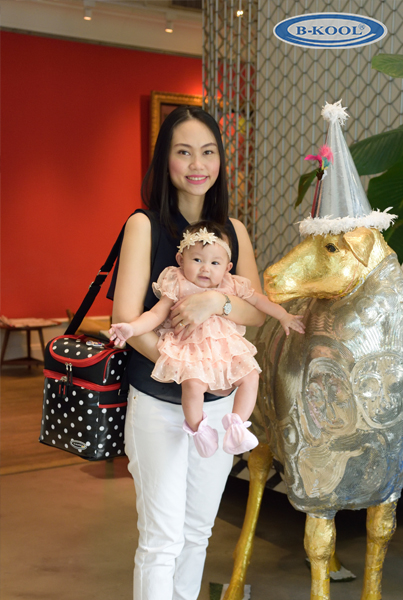 can shoulder

The shoulder strap is adjustable and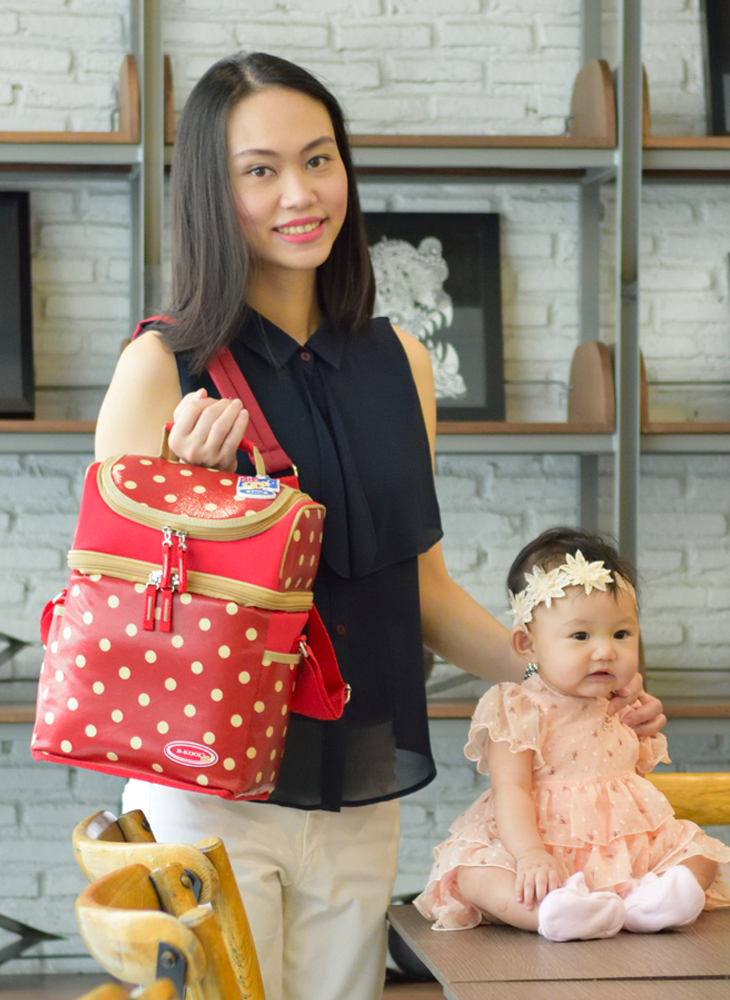 can be carried.


New design !! C Series !!
" that helps reduce shoulder pain. from carrying heavy things"
with thick and extra-soft shoulder straps,

adjustable with pads to support the shoulders, not to get tired when packing heavy things,
can be carried or carried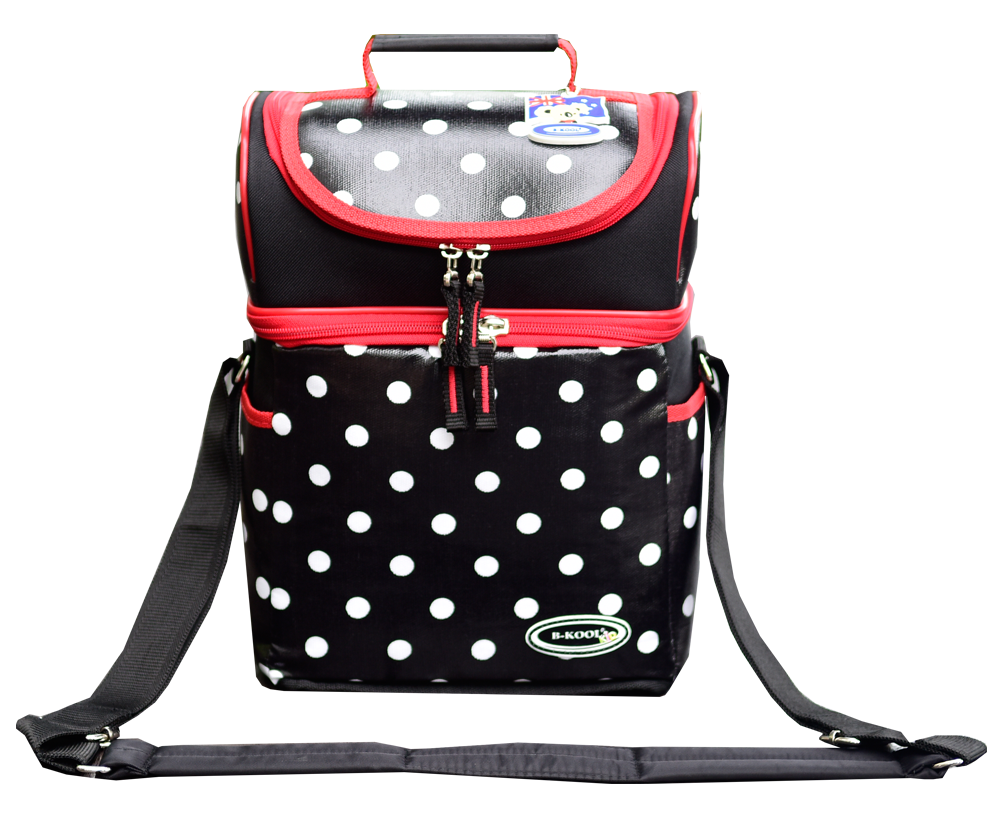 The most popular model
uses a shiny polka dot fabric that is cute
and easy to clean.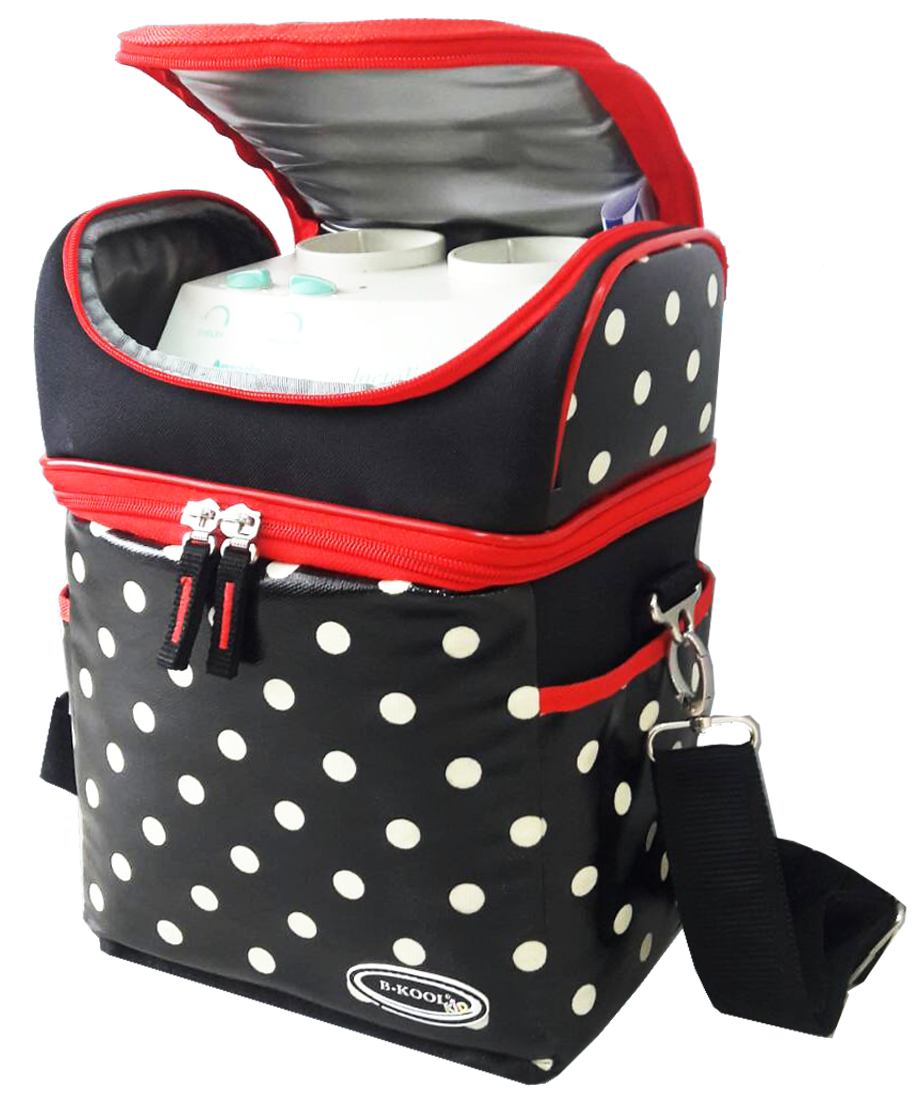 The top is
lined with thick foam cushioning. to prevent vapors
and water leakage from the cold of mother's milk Go for an electric breast pump motor.

Can be used for small/medium-sized electric breast pump motors up to 3.8 inches tall such as Medela, Ameda, Unimom, Rumble Tuff, Spectra, Ardo
and Avent,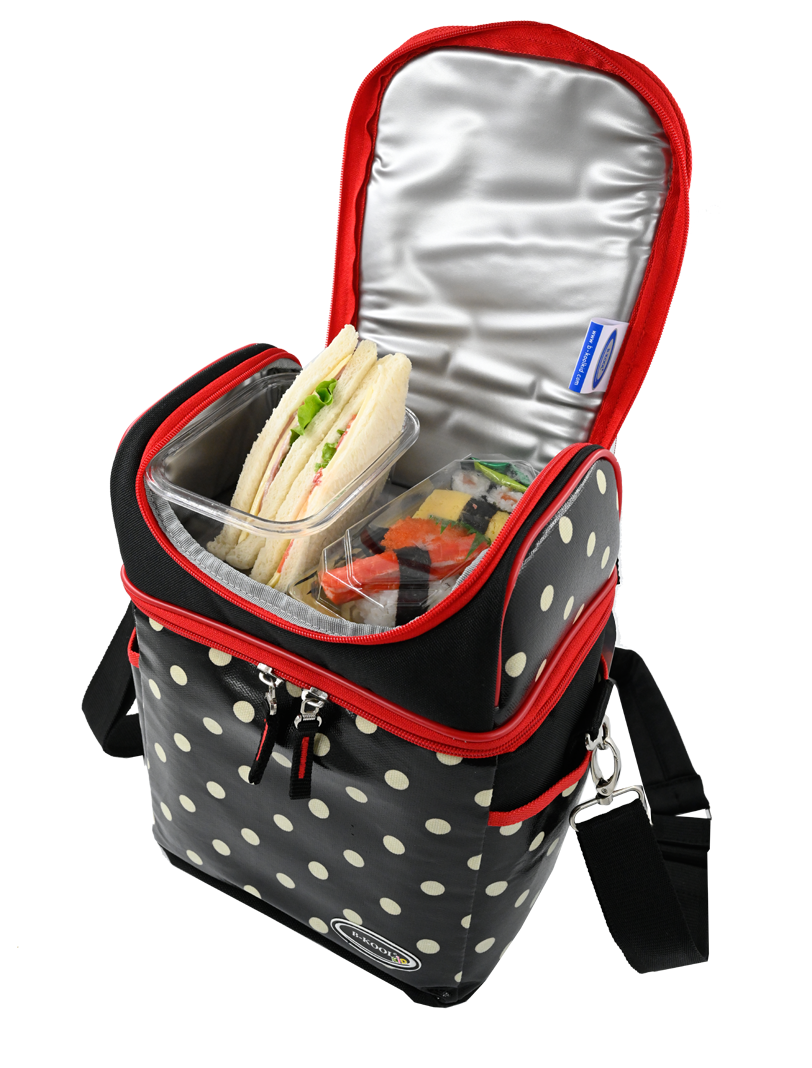 or for heating your baby's food/lunch box.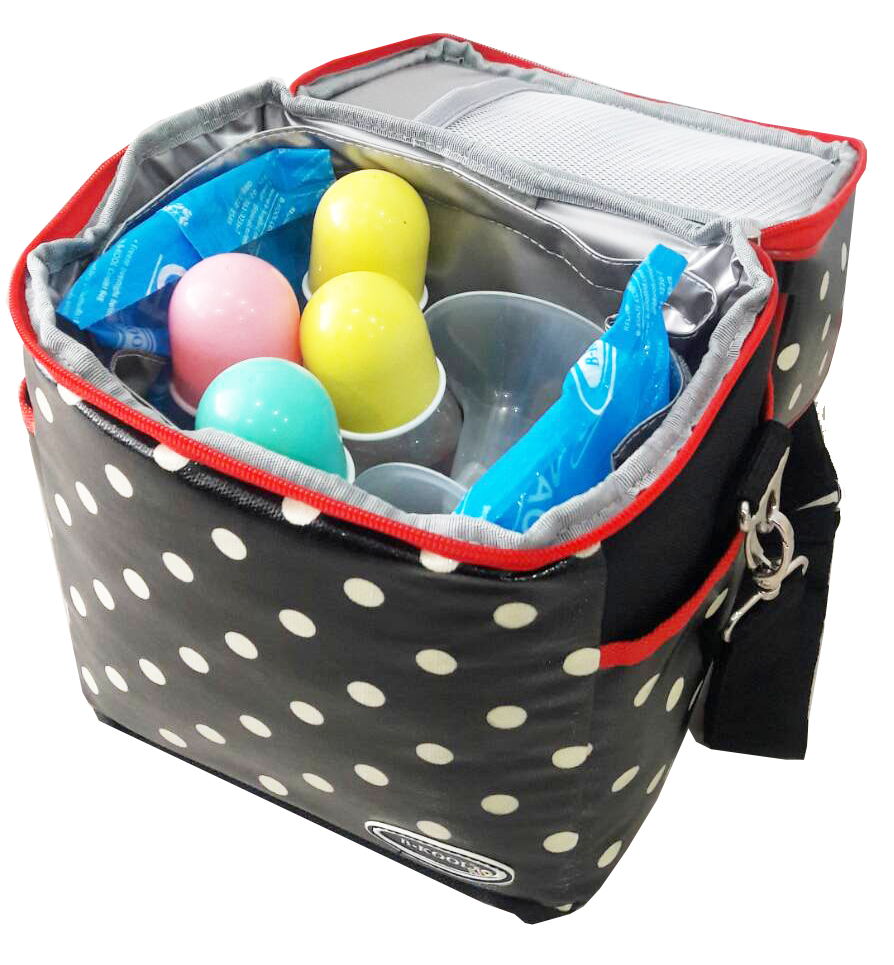 The bottom
holds 4 8oz milk bottles + 2 bottles per cone,
can put 2 pieces of cold pack gel.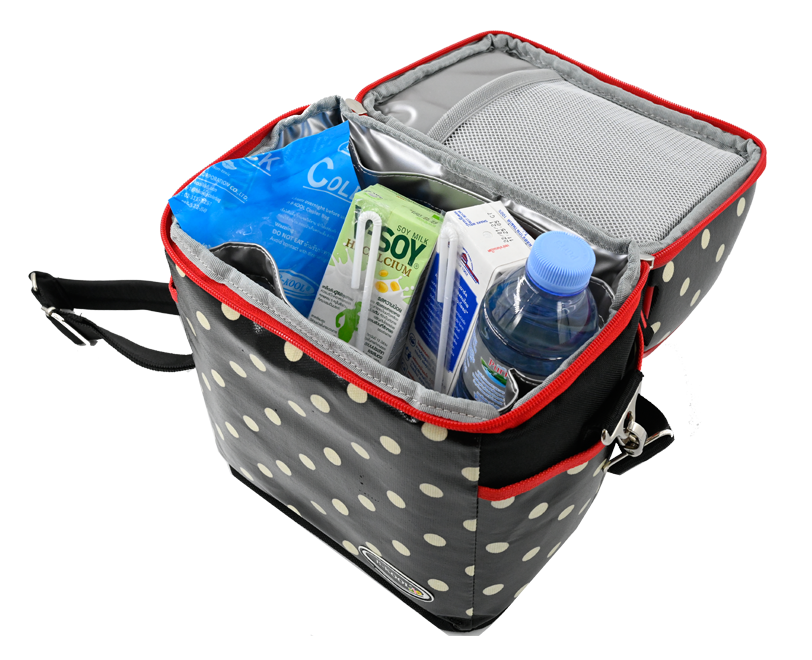 or cold storage of beverages such as drinking water, milk cartons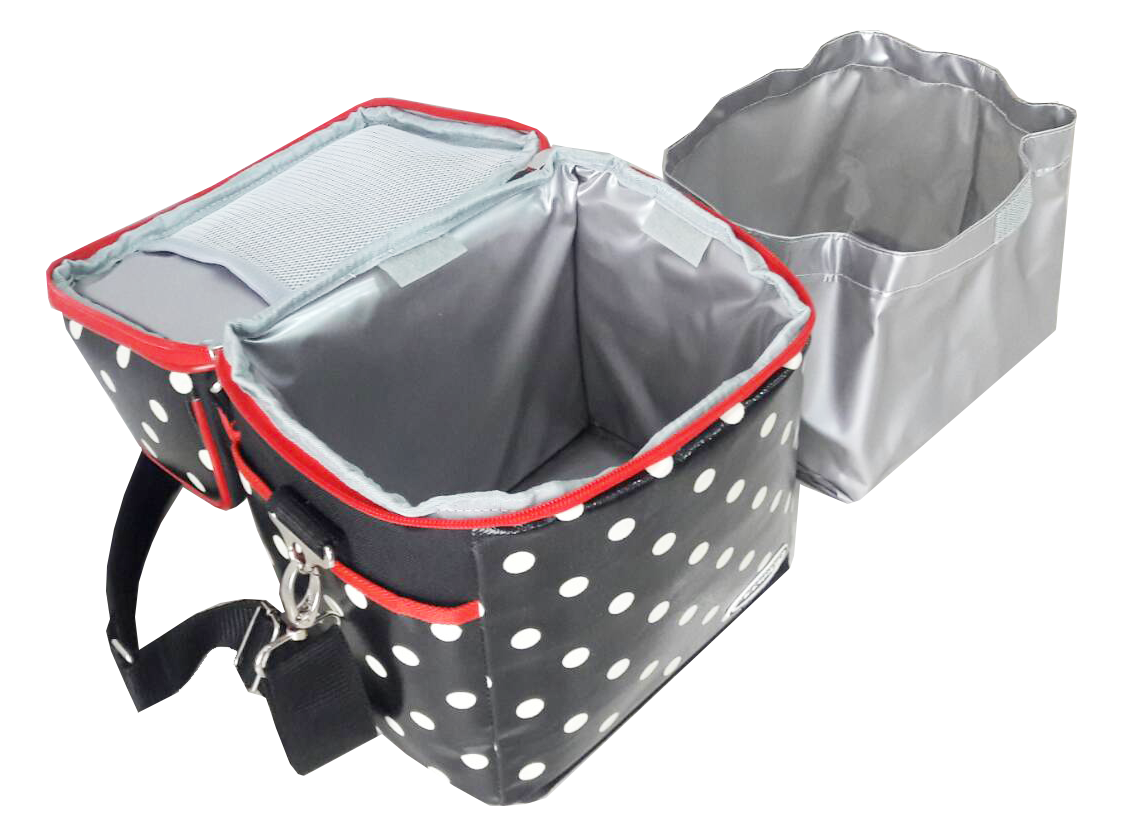 There is a lining bag inside.
Can be removed for cleaning For easy cleaning when milk or food is spilled in the bag
(patented product)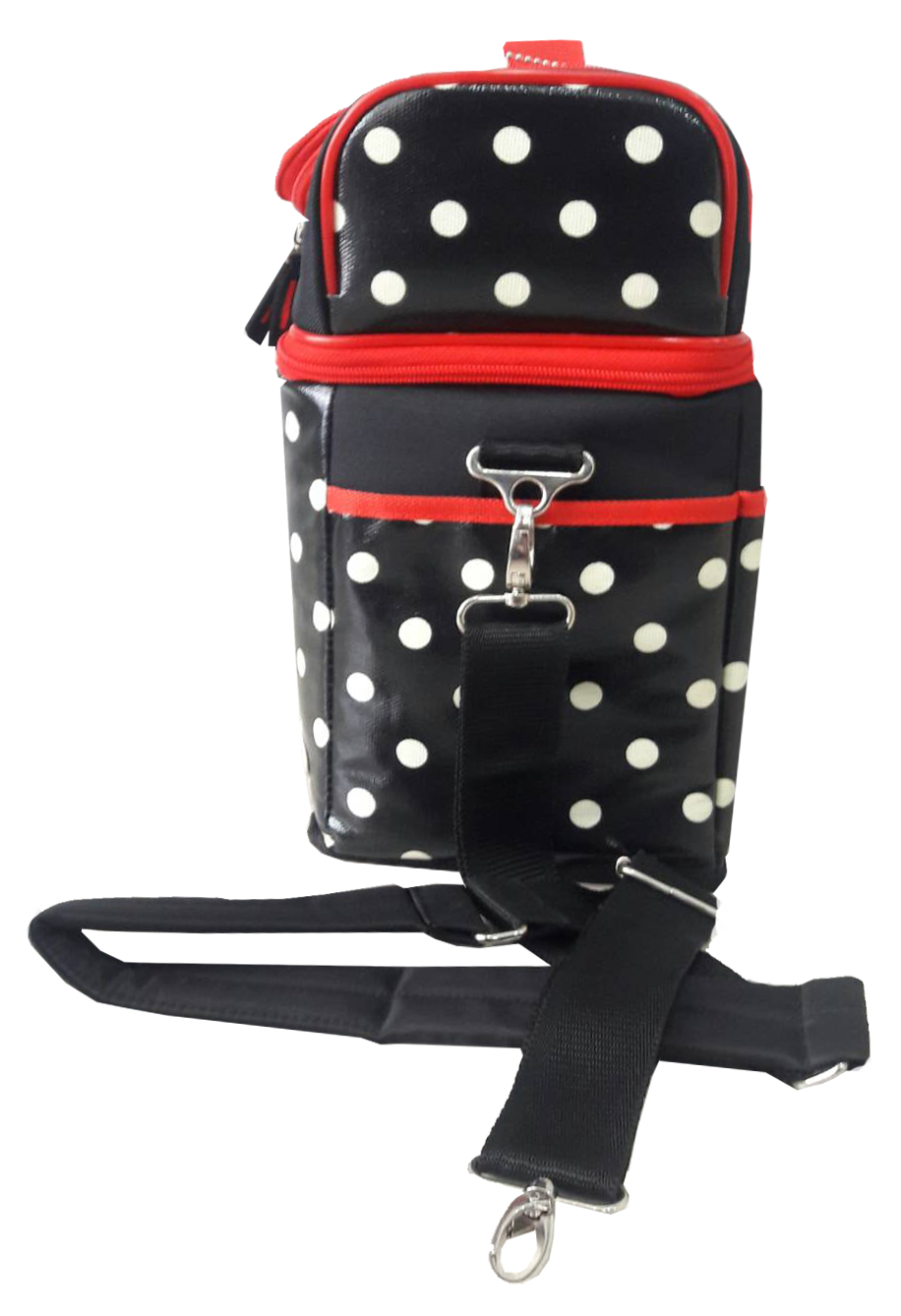 Knuckle on the left and right side
can store various items of the baby such as handkerchiefs, aprons, baby wipes
and milk bags It has a nickel metal hook and the shoulder strap can be removed.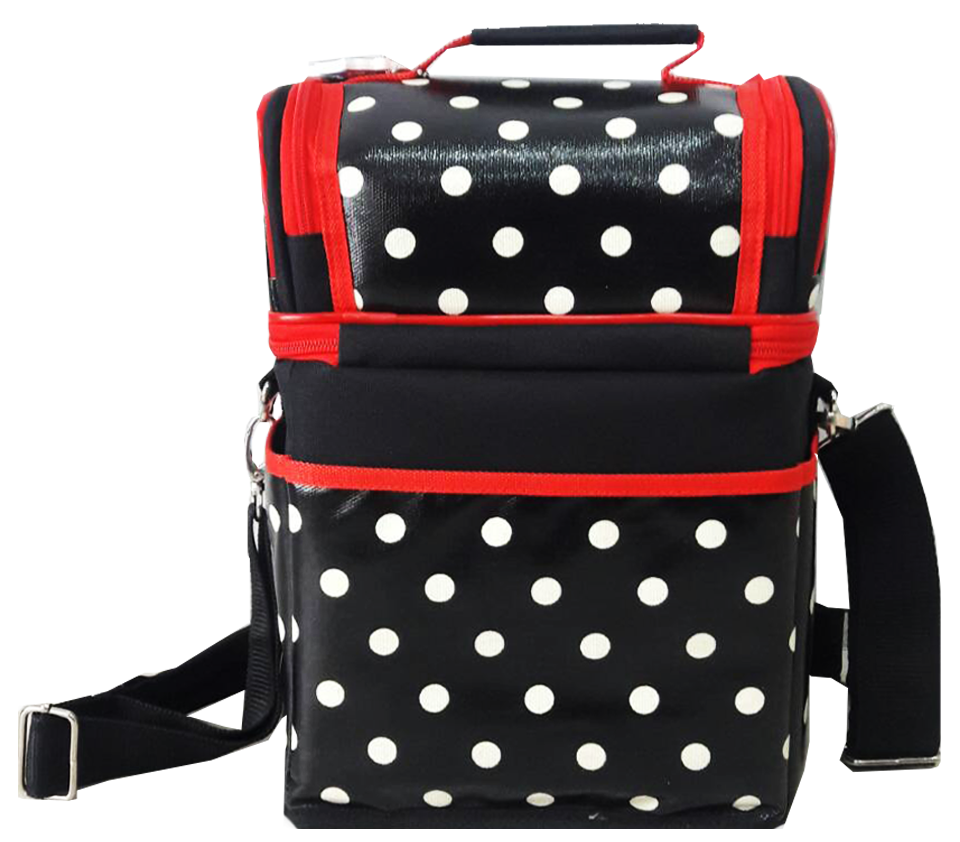 gait at the back
can store breastfeeding blankets or pampers
B-KOOL Cold Pack Features

Use to keep cold instead of ice. insoluble in water ease of use

chemical free food safe

They can be reused as often as needed. gel from Germany




How to use the gel together with the B-KOOL bag

bring cooling gel in a ziplock bag Soak in the freezer for 8-10 hours/1 night until the liquid inside is solid. and put it in the B-KOOL cooler bag (You can put it next to the milk bottle.)

The gel must be used with the refrigerator no frost only.

Put it in the storage compartment above the bag.

Bring chilled food/drinks/milk. packed in bag then close tightly


When the gel is completely cold To return to the freezer as before. to be used in the future

Should wipe the gel dry > Place the gel flat > Then pack the gel in a ziplock bag. Put in the freezer for 1 night before using it in the B-KOOL cooler bag.

Instructions for use

: Please put the gel in a zip lock bag before putting it into the free compartment. for longer use Then put it in the B-KOOL cooler bag

: Be careful not to let the gel hit sharp objects. or fall from a high place while it is cold May cause breakage

: In the case that the gel has been used for a long time (the cooling gel has decreased) by looking at the "temperature gauge", it is recommended to change the gel
.
How to clean the cooler bag B-KOOL
The outside of the bag can be cleaned with a damp cloth or toothbrush. Because the material that makes the bag is a cloth that is easy to clean. B-KOOL Cooler Bag Do not wash it because washing will cause the bag to lose its shape. and insulation that keeps the temperature, it may not be able to keep cold



mom review